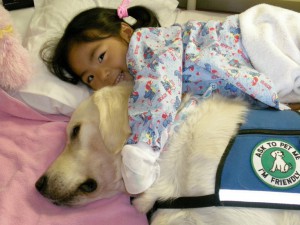 At Federal Service Dog Registration we have helped thousands of families register their therapy animal.  A therapy dog is trained to provide affection and comfort to those in hospitals, schools, nursing homes, retirement homes, people with learning disabilities, people with anxiety, people with severe stress, and disaster areas.
WHAT IS A THERAPY DOG?
Therapy dogs tend to be very  friendly, affectionate, gentle, and confident in all situations.  They tend to really enjoy human contact and enjoy being handled, petted and sometimes in clumsy manner. The primary role of a therapy dog is to make physical contact with people and really enjoy their company.
Therapy Dogs are usually accompanied by their handler and brought to  places like nursing homes to help cheer people up.  In most cases the therapy dog is the handlers pet and many work or are volunteers at facilities where they would like to bring their therapy dog.
WHATS THE DIFFERENCE BETWEEN A THERAPY DOG AND A SERVICE DOG?
The differences between a Service Dog and a Therapy Dog are very different.   By law the "Service Dog" term and "Therapy Dog" term are quite different and are not meant to be equivalent.
By Federal Law a Service Animal is trained to provide assistance or perform tasks for the benefit of a person that has a physical or mental disability which requires that person to need help with life functions.
A Therapy Dog is a dog that is trained to provide love and comfort to people in long-term care, hospitals, retirement homes, schools, mental health institutions, or stressful situations like natural disaster areas.  Therapy  Dogs typically work in animal assisted programs and therapy.
WHERE CAN I TAKE MY THERAPY DOG?
Therapy Dog's don't have the same access rights as a Service Dog or Emotional Support Animal.  Most businesses, hotels, apartment landlords and airlines treat therapy dogs as pets.  Although many of our clients state with the vest and accessories they are usually granted access without question.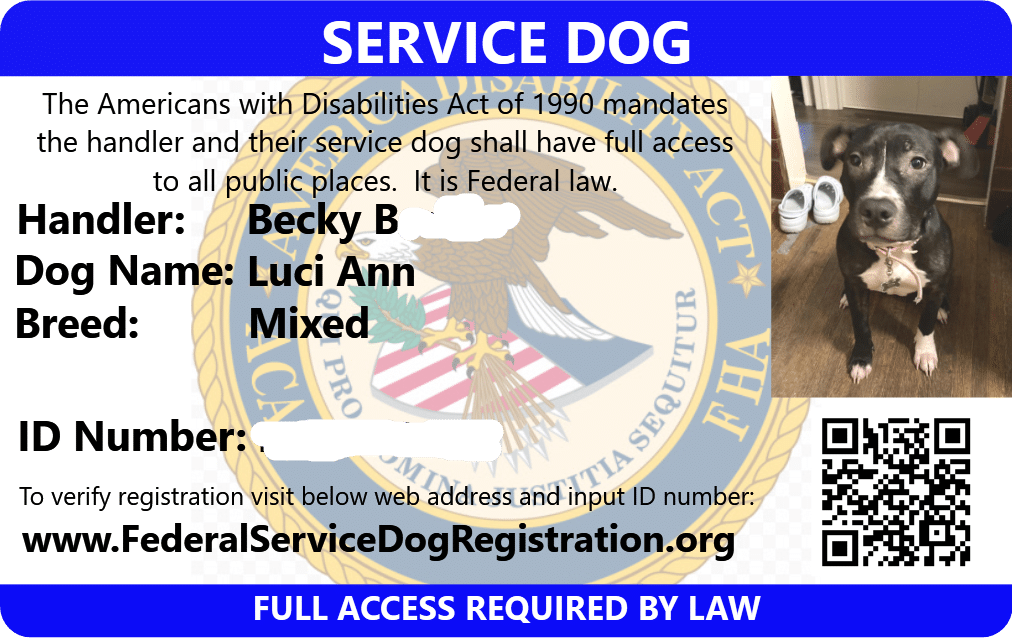 It was great! I got the digital copy of the card the day I ordered them and the physical ones within 4 days. Great quality.
Service Dog ID Card – Becky B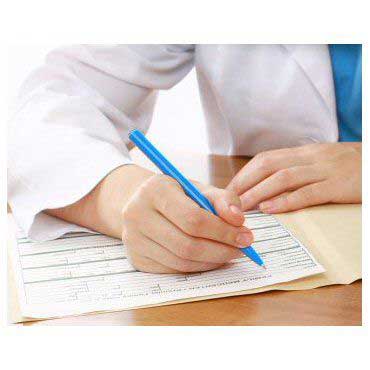 The letters were provided quickly, and when my living facility requested for follow up statements from the doctor they were provided immediately.
ESA Housing Letter – Becky R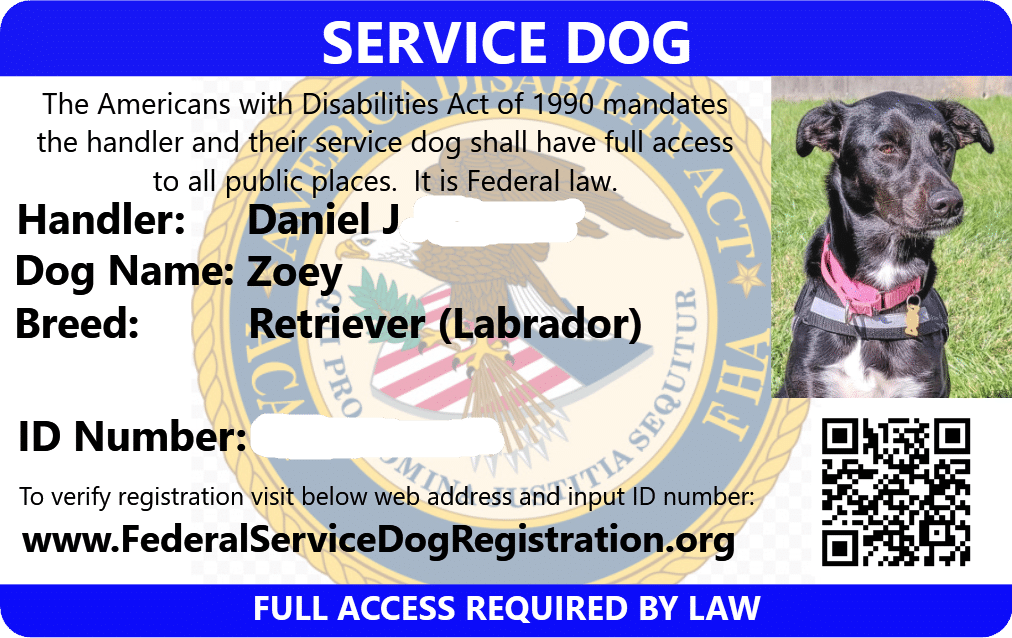 I've already encountered two issues where a business was not going to allow us in, and the card is handy!
Service Dog ID Card – Daniel J