At Federal Service Dog Registration we provide full registration of your emotional support animal (ESA). The registration is completely free and we can arrange a licensed mental health counselor to provide a emotional support animal letter which is very often necessary to travel on airlines or sign a new lease.
An (ESA) animal is an animal that can provide emotional and therapeutic benefit to those suffering with emotional disability, anxiety or psychiatric disability. Most often an emotional support animal is a cat or a dog but we have seen other animals like pigs also registered.
In order to benefit from the federal law protection under the United States a person must be federally defined as disabled and must have a note from a licensed mental health counselor stating the person has the disability and the animal provides emotional support benefiting the person with the disability. The animal doesn't need specific working abilities to become and emotional support animal.
Anxiety

Depression

Fear/Phobias

Post-Traumatic Stress Disorder
Generalized Anxiety Disorder
Stress

Fear/Phobias

Social Anexiety Disorder
WHAT IF MY LANDLORD DOESN'T ALLOW PETS?
The U.S. federal protection act protects against housing discrimination supports the access for emotional support animals under two federal statutes:
Section 504 of the Rehabilitation Act of 1973.
Federal Fair Housing Amendments Act of 1988.
CAN I BRING MY EMOTIONAL SUPPORT ANIMAL ON FLIGHTS?
Absolutely The Air Carriers Access Act allows for mentally or emotionally disabled persons to be accompanied on flights by an emotional support animal.
CAN I BRING MY EMOTIONAL SUPPORT ANIMAL TO PUBLIC PLACES?
Thousands of our clients have had success utilizing our services allowing their emotional support animal in public places and housing.  These laws create a rule that a landlord or public facility cannot discriminate against a person or persons with an emotional support animal.  People with an emotional support animal may request a reasonable accommodation such as a waiver of no pets policy due to the animal being an emotional support animal under both the FHAA and Section 504.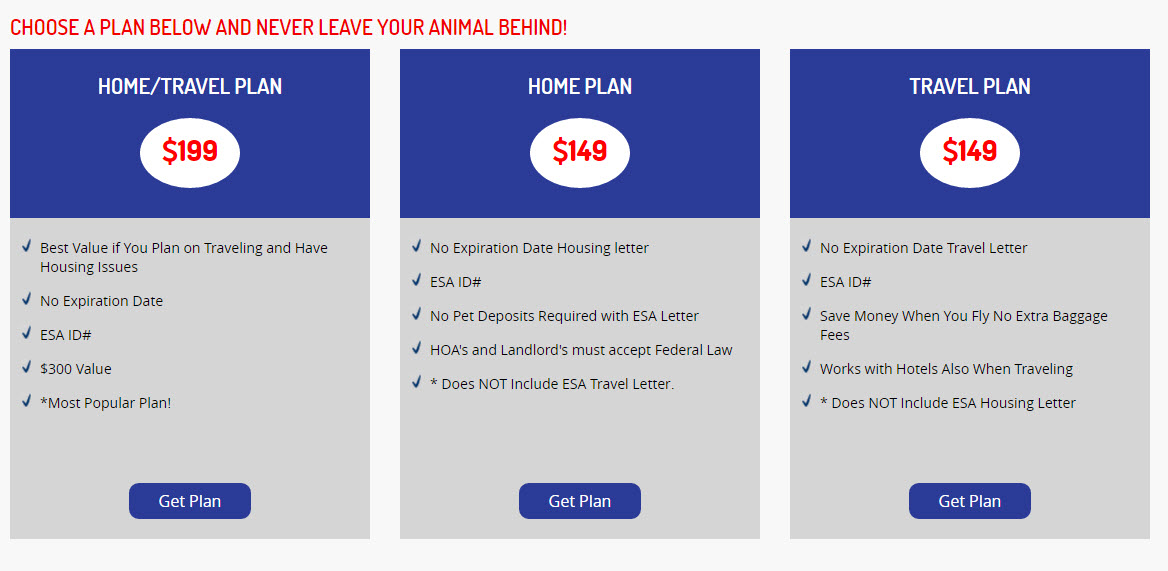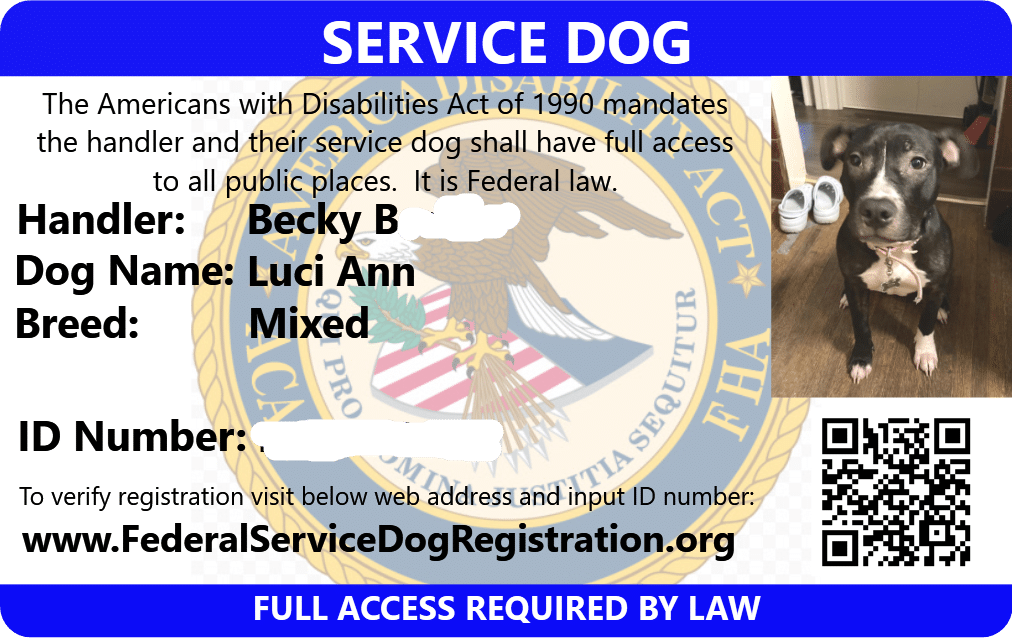 It was great! I got the digital copy of the card the day I ordered them and the physical ones within 4 days. Great quality.
Service Dog ID Card – Becky B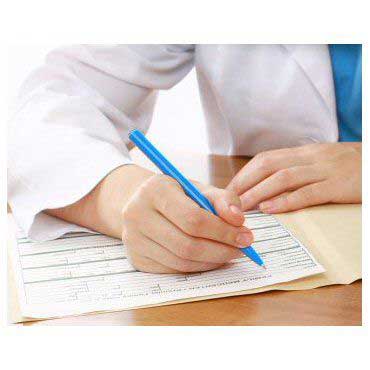 The letters were provided quickly, and when my living facility requested for follow up statements from the doctor they were provided immediately.
ESA Housing Letter – Becky R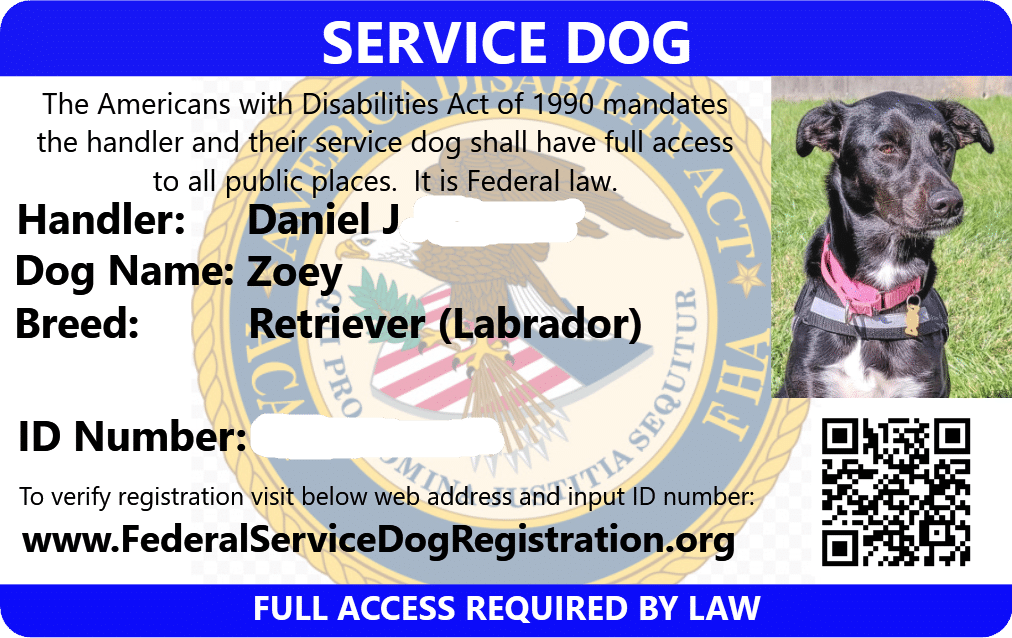 I've already encountered two issues where a business was not going to allow us in, and the card is handy!
Service Dog ID Card – Daniel J