In order to  qualify to have an emotional support animal one must be prescribed an emotional support animal by a licensed mental health professional.  Both the Air Carriers Access Act (ACAA) and the Fair Housing Act (FHA) call for modification of (no pets) policies for emotional support animals.
The Fair Housing Amendments Act of 1988 requires the landlord/property manager to make a reasonable accommodation to  their policies and procedures allowing the tenant to  have the emotional support animal.  The Air Carriers Access Act allows for mentally or emotionally disabled persons to be accompanied on flights by an emotional support animal.  At Federal Service Dog registration we have helped thousands of families qualify for emotional support animal for their families.
Anxiety

Depression

Fear/Phobias

Post-Traumatic Stress Disorder
Generalized Anxiety Disorder
Stress

Fear/Phobias

Social Anexiety Disorder
WHAT DOES THE EMOTIONAL SUPPORT ANIMAL LAW ALLOW?
In most cases landlords and airlines will accommodate an Emotional Support Animal but there are certain cases where they may not.  Below are some examples where they may not accommodate your emotional support animal.
If the building has four or less unit and the landlord occupies one of the units
Both hotels and motels do not fall under the Fair Housing Act for ESA's and are considered public places and fall under the American Disability Act and are only required by law to accept service animals.
Private Clubs
Single family housing sold or rented without a real estate broker.
HOW DO I GET AN EMOTIONAL SUPPORT LETTER
At Federal Service Dog Registration we have helped thousands of families qualify for emotional support animals.  If you have an emotional disability and your animal comforts you then you may qualify for an ESA letter.  Simply purchase one of our ESA assessment packages and one of our licensed therapists will review your case and issue an emotional support letter if you qualify.
WHAT IF MY LANDLORD OR AIRLINE WANTS TO VERIFY MY ESA?
One of the benefits of working with Federal Service Dog Registration is we will have your file online that can be retrieved 24/7 by simply inputting your 10-digit registration number in addition to receiving a prescription from one of our licensed therapists.  These laws require your landlord or airline to accept the letter and other credentials you receive from Federal Service Dog Registration.  If the Landlord or Airline doesn't want to accommodate your emotional support animal they are discriminating against a disabled person and are in violation of federal law.
You can Download the Federal Law By Clicking Button Below
HOUSING LANDLORDS AND MANAGERS CAN'T DO THE FOLLOWING:
They can't require that the ESA animal performs a certain task like a service animal
They can't require a pet deposit or fee for accommodating the emotional support animal, even when the landlord or manager requires other tenants to pay a pet deposit.
Inquire about the extent of the person's disability, or ask for detailed medical record.
The landlord or manager cannot refuse to accommodate your animal because their insurance policy won't allow a species, breed or weight limit of the ESA.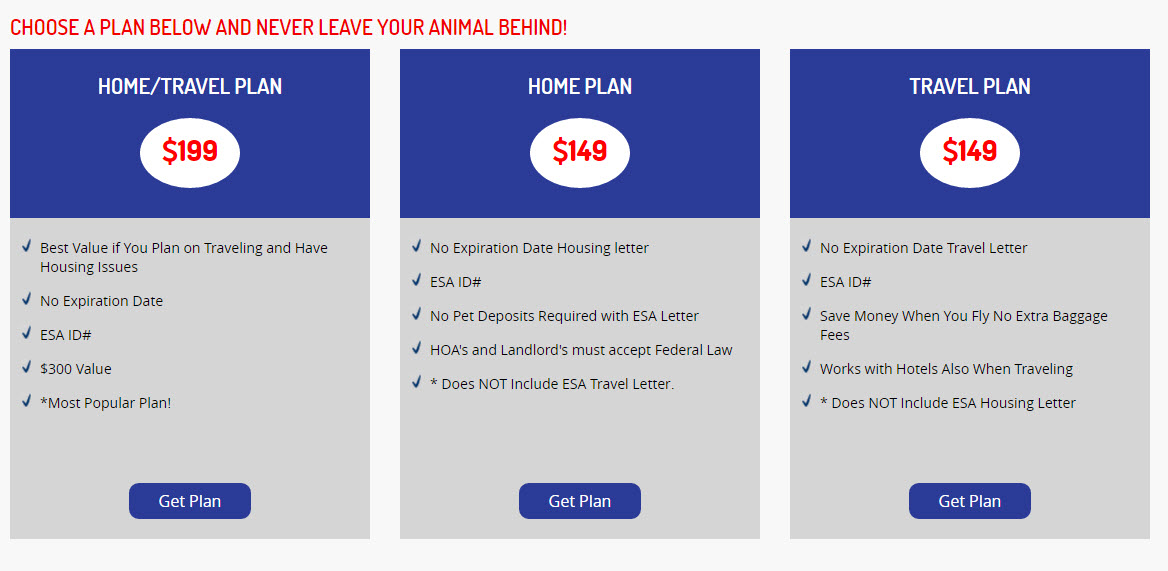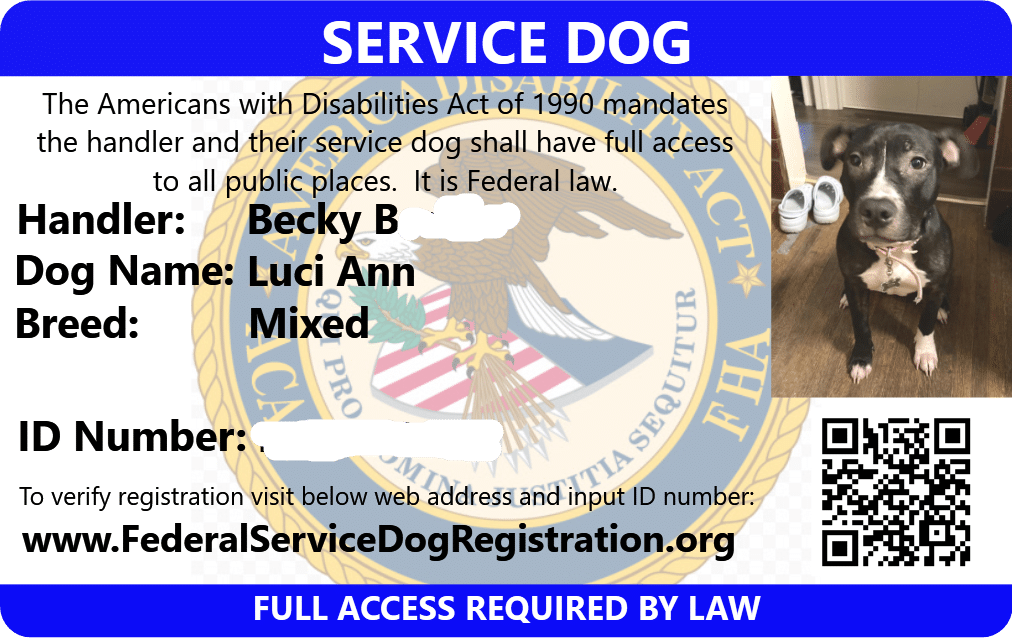 It was great! I got the digital copy of the card the day I ordered them and the physical ones within 4 days. Great quality.
Service Dog ID Card – Becky B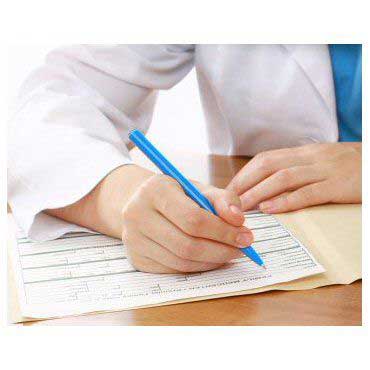 The letters were provided quickly, and when my living facility requested for follow up statements from the doctor they were provided immediately.
ESA Housing Letter – Becky R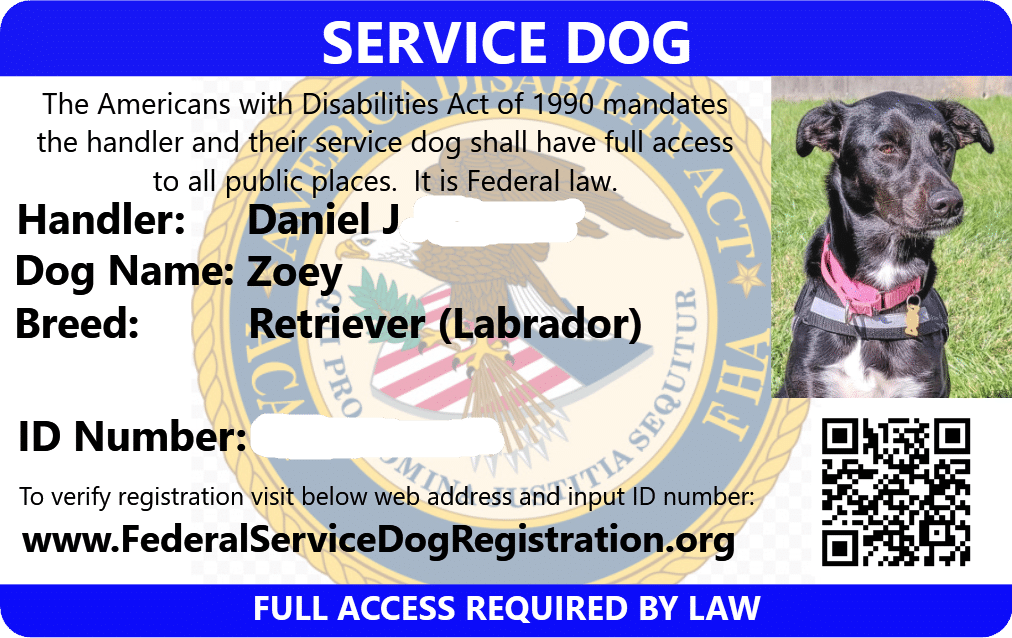 I've already encountered two issues where a business was not going to allow us in, and the card is handy!
Service Dog ID Card – Daniel J